ASUS Launches New Range of VivoMini Windows PCs to Free up Space
In the near future, I will have to decide whether I will stick with my laptop or I will switch to a bigger display monitor powered by a MiniPC. The biggest gain will in space, since I don't live in a huge mansion.
And what Asus has just announced could be what I could get. The VivoMini UN62 and UN42 are the new ultra-compact mini PC devices that have just been announced. They come with a lightweight 0.6-liter chassis that measures just 131 x 131 x 42mm, being powered by a 4th-generation Intel CoreTM i5, i3 or Celeron processors.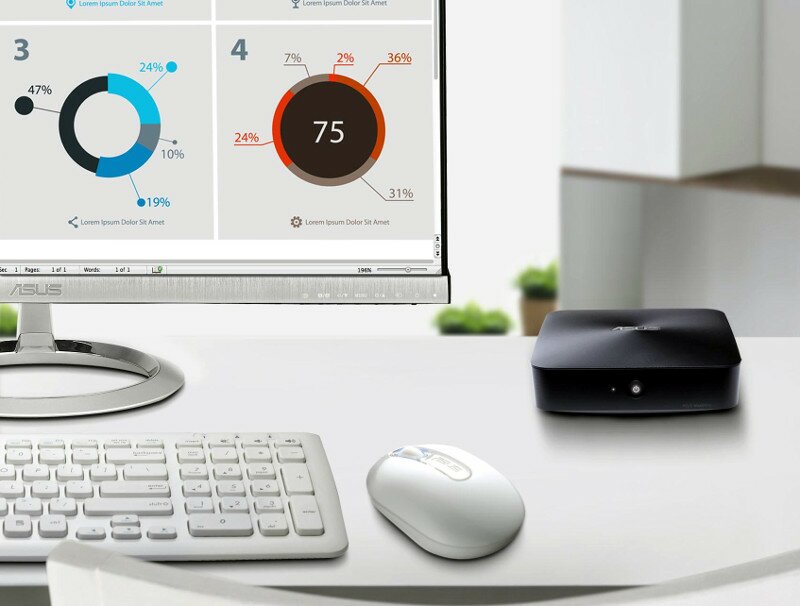 As I've said, you can easily mount the VivoMini on the back of a display, ths freeing up space on the desktop. The new devices come with 4K/UHD resolution output, and they are also 60% quieter than industry standards and draws as little as 6.95W at idle.
There is a total of four USB 3.0 ports for faster data transfers and two easy-access side ports with fast-charge technology to charge mobile devices in half the time. Connectivity options include 802.11ac Wi-Fi, Bluetooth 4.0, a 4-in-1 card reader for easy photo sharing, a headset/microphone jack, and a Kensington lock.
The UN42 comes with a Intel Celeron 2957U Processor while the more expensive UN62 comes in either Intel Core i5-4210U or Intel Core i3-4030U options. You can choose the devices to run Windows 8.1, Windows 7 Professional 64-bit, or freeDOS.
The UN62 gets Intel HD Graphics 4400 and the cheaper model just Intel HD Graphics. The more expensive version also comes with 4GB of RAM, and both versions have 32GB, and up to 256GB mSATA SSD.
READ ALSO: Limited Edition PlayStation 4 Gets PS1 Retro Makeover to Mark 20th Anniversary