Tag Heuer to Unveil an Intel-Powered Smartwatch Next Month
The smartwatch race is heating up, with electronics makers leading it. However, it seems that traditional watch makers want a piece of the action, as well. According to recent reports circulating online, Swiss maker Tag Heuer could announce its first smartwatch at the 2015 Consumer Electronics Show in Las Vegas.
The show will take place between January 5 and 9, and that's when the gadget is said to make an appearance. Voices say that the watch will run on an Intel processor, but too many details haven't been provided.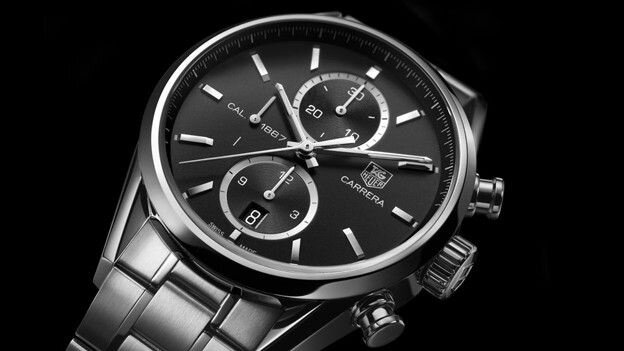 We also don't know what software will it run, but there's a big chance for the company to adopt Android Wear, since it's unlikely for them to possess the needed manpower to developer an independent software.
The device is said to feature a traditional classy timepiece look with basic smart functions such as steps taken, calories burned and sleep patterns. The Tag Heuer smartwatch could have an analogue dial and a leather strap, which will make it feel quite exquisite. This could be reflected in the price, as well, but nothing's sure at the moment.
Jean-Claude Biver, head of watches at parent group LVMH, said the following recently with regards to the upcoming Apple Watch:
To be totally honest, it (Apple Watch) looks like it was designed by a student in their first trimester.
Tag Heuer CEO, Stephane Linder, also said recently that he wasn't impressed with Samsung, Sony, Qualcomm and Pebble's watch designs:
They look like cheap, plastic-designed watches. In the luxury category, we work on every detail for crafted value. When I see the smartwatch, it's interesting, but in terms of design, it looks like a cheap wrist computer. There's not one that makes a great connection.
While these accusations are pertinent, they need not to forget that OEMs had to bring this products at an affordable price. So, what will Tag Heuer's strategy be?
READ ALSO: Microsoft Rolls out Software Update for Low-cost Nokia 130