Limited Edition PlayStation 4 Gets PS1 Retro Makeover to Mark 20th Anniversary
I have always been a PlayStation fan and I'm soon looking to buy me a nice PlayStation 4. And looking at how gorgeous this PS1-themed console is, I might have to make up my mind pretty quick.
And I don't know how many of you have managed to actually play on a PlayStation 1, but I can clearly remember those glorious days. The original Sony PlayStation games console were released in Japan on 3 December 1994. After its Japanese launch, the console landed in the US and Europe in September 1995, and from that moment on, it changed everything.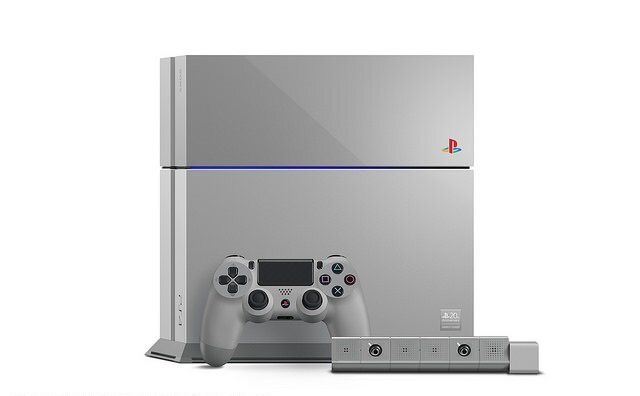 And now, on the 20th anniversary of this 'game changing' device, Sony has decided to come up with a limited-edition gray version. You can see above how it looks like and the video from below is an official unboxing which will leave your mouth foaming.
20 years is a long time! In 1994, many outsiders thought that Sony was slightly crazy to launch the original PlayStation into an incredibly competitive gaming market. Who could blame them? Sony was (and is!) famous for engineering great electronics, audio equipment, and many other consumer devices. But game consoles?!

Sony Computer Entertainment, founded by my mentor Ken Kutaragi, was a project borne out of sincere passion and deep admiration for the craft of game development. The mid 90s were an exciting time for game developers, driven by the explosion of powerful but affordable 3D graphics rendering hardware and the birth of many young and adventurous development studios. The original PlayStation was meant to embody that sense of adventure and discovery, that sense that anything was possible.
Pre-orders in the U.S. and Canada will start Saturday, Dec. 6, during the PlayStation Experience in Las Vegas. Sony also said that more details will become available during the keynote presentation at 1 p.m. ET on Saturday, so stay tuned for that.
As it is revealed in the video from below, there are 12300 units available for purchase, so make sure you get one before it's too late!
READ ALSO: Flipkart to Ship Nexus 6 Smartphones to Indian Customers From December 8