Nokia's New N1 Tablet BEATS Apple's iPad Mini 3, Enjoys Huge Success in China
Nokia might have sold its device and services division over to Microsoft, but the company is far from being dead. The Finnish iconic brand seems to be ready to take on the tablet market, as it has recently unveiled its brand new N1 tablet running Android. The biggest complaint regarding it has been that it resembles Apple's iPad Mini way too much, but this isn't stopping the device from already enjoying success.
Let's remind you that the tablet features a 64-bit 2.4 GHz Intel Atom Z3580 processor along with 2GB of RAM. And it seems that has been more than enough to beat Apple's iPad Mini 3 itself! Quite ironical, isn't it? A device that was described as a copycat has actually managed to beat the very same gadget that it was accused of copying.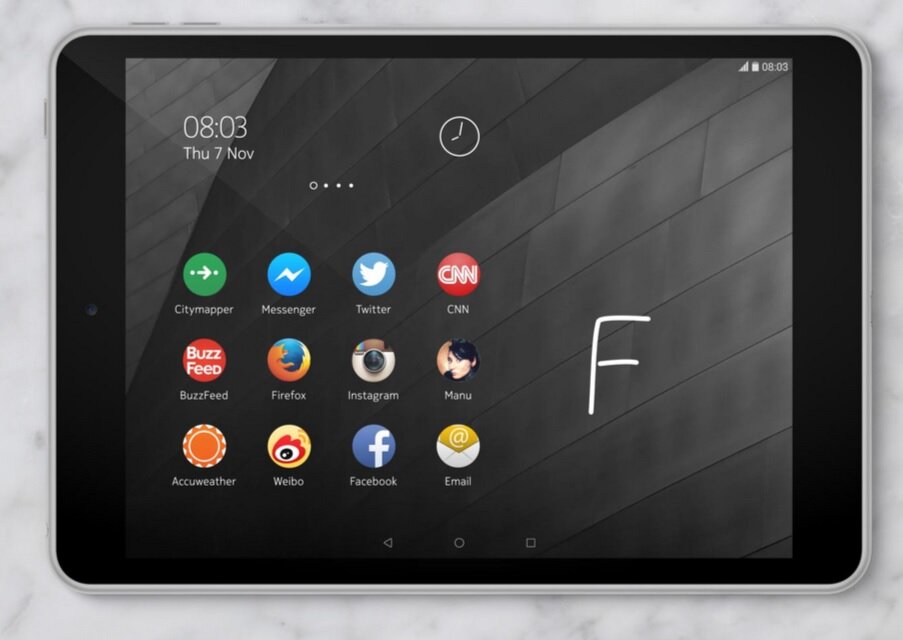 At least that's what a couple of tests run on the AnTuTu Benchmark site seem to suggest. Speaking of the CPU efficiency, the N1 managed to score a result of 45,121 compared to the 28,446 scored by the latest version of Apple's 7.9-inch tablet. So, this is mighty impressive as it's almost double the power of the newest iPad mini. We find a Samsung branded model on the third place with a score of 15,899.
There was also an image processing efficiency test performed, where the N1 had a score of 12,623. Apple's iPad mini 3 had a score of 10,102 while the Samsung obtained a score of just 3190. Of course, these are some benchmarks being done on dedicated services and don't necessarily reflect in real-life results. However, the Nokia N1 beat the Apple iPad mini 3 also on the GFX Benchmark site in three different tests – Manhattan, T-Rex and 1080p T-Rex offscreen.
Related to these results or not, the Nokia N1 already is enjoying great success in China, where it has managed to sell 20, 000 units in just 4 minutes. And if Nokia will enjoy the same success in European countries, as well, we're wondering whether Apple won't reply back with a lawsuit, because by the looks if it, it has all the right do so o.
READ ALSO: Kodak Seeks New Life with its First Android Smartphone: Photo-focused Kodak IM5