Toughpad FZ-B2 is Panasonic's 7-Inch Rugged Tablet with Android 4.4 KitKat
If you plan on taking your tablet in extreme environments or you just want to be sure that you can take it anywhere you go, then you will probably want to have a look at a rugged tablet.
And one of the best companies in this field is without a doubt, Panasonic, as it has established itself with the Toughpad line. And if you're looking for the newest version, here it is.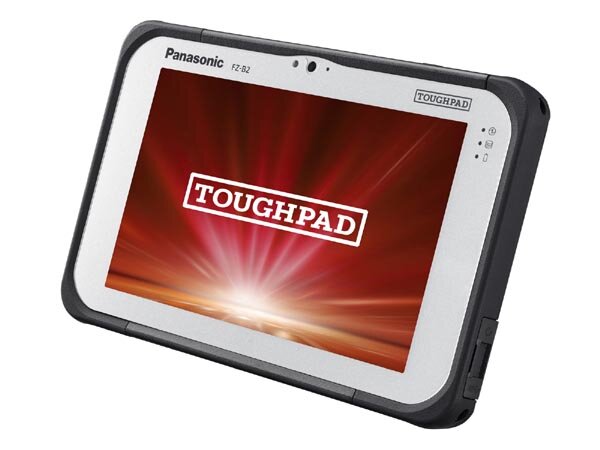 Panasonic has recently introduced a new line of 5-inch rugged tablets for professionals working in dangerous environments, running on either Android or Windows 8.1.
But  the new Toughpad FZ-B2 is here for those who think 5-inch is not enough. Yes, as weird as it sounds, at 5-inch, it's still a tablet, because it's running on Windows Embedded 8.1.
The Toughpad FZ-B2 is a 7-inch tablet with IP67 certification, which means it will sustain falls from up to 1.5m / 4.9 ft. It's not that much, but at least you know you're assured.
The tablet'sdiemnsions are 202.7 x 132 x 18mm / 7.9 x 5.19 x 0.7 inches and weight a total of 580 g / 1.27 lbs. It sports IPS display with 1280 x 800 pixel resolution and relies on an Intel Celeron N2930 processor clocked at 1.83GHz.
There's also 2GB of RAM and 32GB of internal memory which is expandable via microSD for extra storage.
There's a frontal 5 MPcamera, USB 3.0, 802.11n Wi-Fi dual band module (2.4 / 5GHz) and Bluetooth 4.0. Thetablet runs Android 4.4 KitKat out of the box which, so you'll be enjoying the latest and greates.
You can remove the battery and swap it with another one if it's faulty or if it gets depleted.
The FZ-B2 is said to be released this November, however, the official price hasn't been yet announced.
READ ALSO: Surface Mini Said to be Released Just in Time for Christmas