Cortana Arrives in The UK via the Affordable Nokia Lumia 735
A phone specially designed for the most popular free time activity (well, not just free time) today, taking selfies will finally arrive in the United Kingdom. The "selfie phone" will also feature Microsoft's personal assistant, Cortana. It is also expected that the phone will be available for the low prices.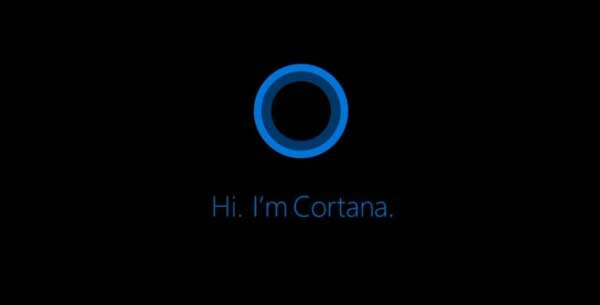 Read Also: Windows Phone 8.1 is Installed on Almost 40% of Devices, Lumia 630 and 635 are Biggest Risers
Microsoft's Lumia 733 selfie phone will get one big addition. Microsoft's own, Halo-based personal assistant, Cortana will be available on this phone in the UK, starting October 2nd.
Lumia 735 is powered by Windows Phone 8.1, so it's not a big surprise that it gets Cortana, which is default feature of the operating system, but users in the UK will get the local version of Crotana, which is a great piece of news for all UK users of the smartphone.
As mentioned, Cortana was already available to all users of Windows Phone 8.1, thanks to the latest update that Microsoft brought a couple of weeks ago. This update brought the personal assistant to a lot of popular phones, including the Lumia 930, 630, 635, and 530.
People in the UK are lucky to have very affordable contracts by the major retailers, so it is now possible to get the Lumia 735 for only 20 gbp, but with contract of course. Unfortunately, we don't have any information about the price without a contract, yet.
Lumia 735 has a 4.7 inch OLED display, a 1.2GHz quad-core Snapdragon processor, 8 GB of storage, 1 GB of RAM, and a wide 5-megapixel front camera, which is probably the most important feature of the phone, because its purpose is 'taking selfies.' Along with powerful front camera, there's also a 6.7-megapixel rear camera.
Microsoft's personal assistant, Cortana is definitely the most popular feature of the latest Windows Phone 8.1. Even some people decided to switch to the Windows Phone powered handsets just because of this interesting feature.
Microsoft recognized this, so the company announced that it is very possible that Cortana will be available on desktop platforms in upcoming operating systems. Cortana can be used to perform various tasks, from searching the internet to call someone from your contact list.
Microsoft believes that Cortana will be popular at PC users, just like it was the case with Windows Phone users, so many sources claim that Cortana will be featured in the full version of Microsoft's upcoming Windows 10 operating system.
Unfortunately, Cortana is not available in the , and that disappointed a lot of users, who wanted to test this highly anticipated feature on their PCs, but it looks like Microsoft isn't giving any key features of it's OS for free.
Cortana for Windows 10 will be able to offer similar features as the mobile version does, including searching for content locally and online, or setting up reminders.
Read Also: Nokia Lumia 1320 Discounted to Just $284 on Amazon, Even Cheaper on Flipkart for Indian Buyers