Asus is considered to be a new player on the mobile market, but the company is slowly making advancements in this field. After announcing its ZenFone line of products, the company has now announced the Pegasus X002 Android smartphone, currently available only for Chinese customers. The device gets released at a price of 799...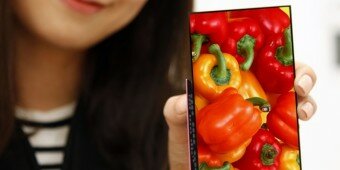 LG Builds the World's Narrowest Smartphone Bezel at Just 0.7mm

Dell shuts its smartphone business globally
Technology: Is it squeezing the fun out of everyday living?
Quite frankly, I didn't have much to spoof-review this week, so I said asked myself, what is it about technology, that really sucks the fun out life? Has tech really made us lazy? ...

Will These Gadgets Make it On Your Christmas Shopping List?

HTC Vivo Will Hit the Indian Markets in March

Fujitsu and Toshiba to make Phones Together

Nokia Unveils new X5 and X6 8GB Smartphones

Quake III for Nexus One [Video]