Xiaomi to Unveil Mi5 Flagship Next Week as it Expands its Retail Reach in India
Xiaomi has witnessed an amazing expansion these past months and it's now becoming a bigger and bigger threat for such veteran players as Apple and Samsung. And now according to the latest information, it seems that the company is getting ready to unveil its upcoming flagship – the Mi5, next week.
Here's what a Xiaomi representative has said on the official forums:
New Flagship Product? What does it look like? What is it as thin as cicada's wings?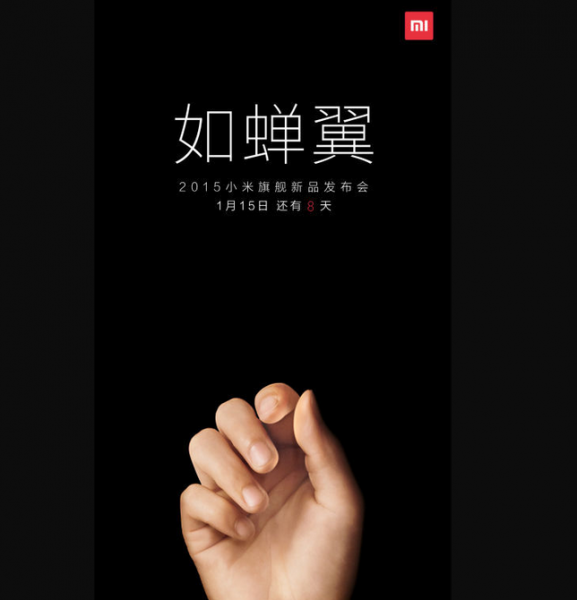 Thus, the company is clearly hinting that the upcoming smartphone is going to feature a slim profile. And, as a matter of fact, just yesterday we have seen a fresh leak which was saying that the handset could be slimmer than 6mm, somewhere in the 5.7mm area. So, if the device manages to improve the specs of the Mi4 and feature such a slim profile, it's definitely going to put huge pressure on top-notch smartphones.
Xiaomi is gearing up to unveil its next flagship on January 15 at the National Conference Center in Beijing. Xiaomi's upcoming unveil comes in a very important moment for the company's operations in India, as the Chinese startup is looking to extend its retail operations in the country.
Xiaomi's Redmi Note 4G handsets with 4G will be available through Bharti Airtel's 133 stores, which cover six major cities in India. At the moment, the handset retails for 9,999 rupees, which is around $158. What's really cools is that both brick-and-mortar purchases and online pre-orders don't come with network chips or pricing plans. Xiaomi is also setting up a R&D office in Bengaluru in order to expand the mobile technology arena in India.
READ ALSO: Tablets Aren't as Hot as They Used to be, Global Market Growth Keeps Slowing Down