VLC Player for Windows Phone 8.1 Fixes Some Bugs, is Now Out of Sign-up Phase
The official VLC player app for Windows Phone users has been made available just recently as a free download. As it's the case with VideoLAN, the app can't yet be called totally out of beta or officially available, but at least you can download and use it.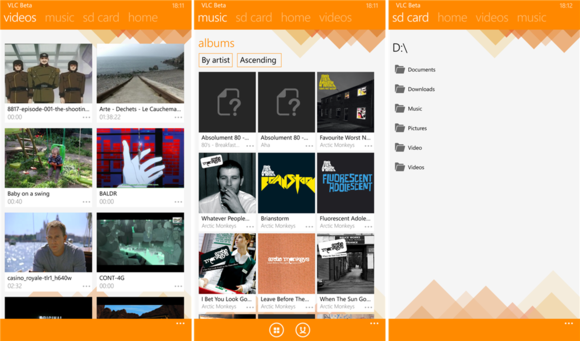 The much awaited VLC Player app for Windows Phone got updated to the most recent version which fixes lots of bugs. Recently, a VLC team developer tweeted the following:
Some crashes after launching are resolved, as well as somme background audio issues. Now using embedded album covers, metadata from flac
However, the same VLC developer has confirmed that the current closed beta app will receive no further updates, threfore even beta users should switch to this branch.
Also, before downloading the app, you need to make sure that your Windows Phone 8.1 device meets the following requirements:
Internet connection
Music library
Photos library
SD card
Videos library
HD720P (720×1280)
WVGA (480×800)
WXGA (768×1280)
It is obvious that the app hasn't yet exited beta since it was been awarded just a 3 out of 5 star rating from almost 500 reviews. So, this speaks of the fact that many Windows Phone users are not happy with the fact that the performance of the VLC app isn't as it should be. But, such is the case with beta apps, so there's nothing else that we can do but wait.
READ ALSO: Xiaomi to Unveil Mi5 Flagship Next Week as it Expands its Retail Reach in India