Google's Second-gen Chromecast 2 in the Works, Will Get Minor Updates
There's growing competition in the market of streaming devices, as besides Google's Chromecast, Apple's TV, Roku and other similar products, we now have the Amazon Fire TV Stick and even Mozilla's first Firefox OS streaming device.
So Google must counter-attack and respond with the second-generation Chromecast 2, which has been recently rumored to get released in the near time. However, during a recent Ask me Anything session on Reddit, some members of the Chromecast team have revealed that the new generation won't get that many new features:
"No plans for big announcement on this one. Mostly because it will have the same features as the original and most users won't notice a difference. Sorry–I can't say more about this topic,"
While we're not sure if this is bogus or not, it does make sense. After all, media streaming sticks aren't that important device when compared to a smartphone or tablet, so most likely Google will opt for a silent refresh of the current generation.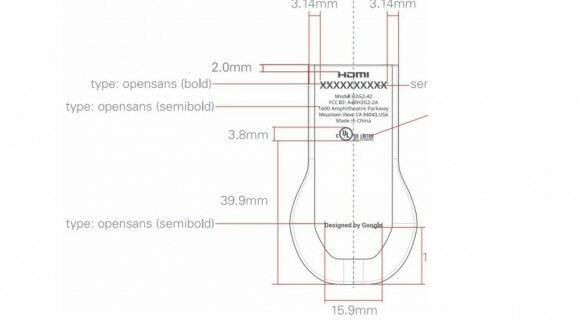 Recently, plans of a new Chromecast device appeared in filings at the US Federal Communications Commission (FCC), hinting that the it could get a WiFi bump to 5GHz. However, the tests carried out by the FCC were all at the 2.4GHz band, which means the Wi-Fi speed will be maintained at 802.11n instead of the faster 802.11ac option. If this turns out to be true, then Google will have a major drawback in its fight against rival products.
Besides this aforementioned new features, the recent FCC filing hasn't revealed much, which further hints that the new Chromecast will be just a minor upgrade and there are chances that Google won't even refer to it as Chromecast 2.
READ ALSO: Latest Surface 2 Firmware Updates Fix Issues With Battery, Improves Sound and Video