New Battery Tech Said to Charge a Phone in a Few Seconds and an Electric Car in Minutes
Smartphones are getting better and better these days, but there's one thing that keeps getting overlooked by the majority of OEMs – battery life. The improvements are usually incremental and the best example in this scenario is perhaps Apple.
The company usually makes sure that its newest iPhone comes with the same amount of battery life, even if it incorporates newer technologies that are more demanding. But now a new start-up thinks it can come with a revolutionary charging technology that will help with poor batter life. There have been countless projects until now, but let's hope that this one will succeed.
Israeli-based StoreDot says it has developed a technology that can charge a mobile phone in a few seconds and an electric car in minutes, according to a recent story ran by Reuters. The innovative battery is said to store a much higher charge more quickly thanks to the nano-technology that synthesizes artificial molecules.
The technology is based around the creation of "nanodots", which are a form of bio-organic peptide molecules. These allow batteries to absorb and retain power more effectively. Doron Myersdorf, the founder and chief executive of StoreDot, says that these are new materials that have never been developed before.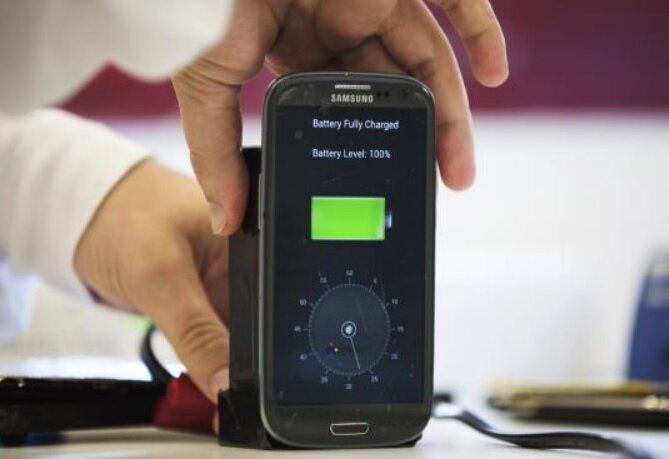 But the company isn't yet ready for a commercial release, as their product is too bulky to fit in a mobile phone. A slimmer version could be ready as soon as 2016. The company estimates that a fast-charge phone would cost between $100-$150 more more than current models and would be able to withstand 1,500 recharge/discharge cycles, which translates into about three years of life.
The company's investors include notorious Russian billionaire and football club Chelsea owner Roman Abramovich, who has put $10million into the project. Until now, the company has raised $48million in total from two rounds of funding, including backing from an unnamed mobile phone maker.
While Myersdorf declined to name the company, the said it was Asian. So this confirms that we aren't going to see fast-charged iPhone in the future. But if Samsung is the mysterious company backing up the project, then it will have an immense advantage over the competition.
However, there are usually issues linked to the step that needs to be take from the lab stage to the moment when the consumer gets the product in its hands. But there are many companies who master the supply chain very efficiently, so maybe a revolution in battery use is not so far-fetched, after all.
READ ALSO: