Yahoo! Mail is Still Down for Many Users [November 2014]
Summary – Even if Yahoo! said servers issues have been fixed, many Yahoo Mail users are having troubles accessing their email accounts
This morning, I tried logging into my old Yahoo! email to search for some long forgotten files, when I realized that the service was actually down. I tried again during the day and it worked, but now in the evening, the problems are still here.
Of course, this isn't a problem that is affecting all Yahoo! Mail users, but it is pretty widespread, judging by the amount of tweets and replies on official forums. The service has experiencing a bigger outage yesterday, but even today many users aren't able to access their email accounts.
Naturally, Yahoo! has informed the users that its engineers are aware and are fixing the issue, but reports of the service being down continue to appear on Twitter as we speak. Here's a quick look at the #yahoomail hashtag on Twitter.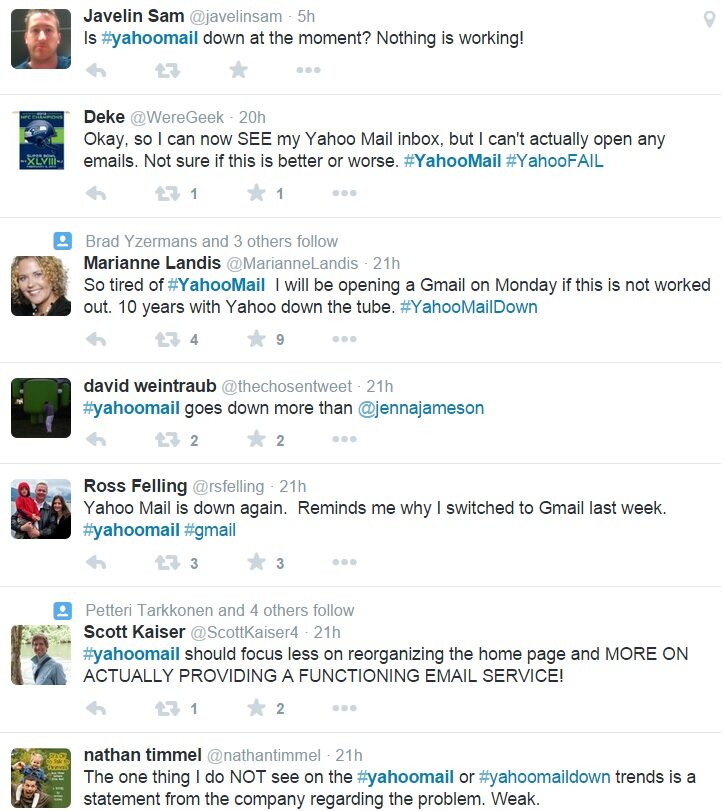 Many Yahoo Mail users are threatening that they are going to move to Gmail if problems persist any longer. Some of the luckiest ones have reported that the service is partially back online, but they still can't open their emails. However, Yahoo said yesterday that its mail servers are functioning as they should:
"Mail performance has returned to normal levels. Our engineers will continue to monitor systems as usual"
But if we look at specialized website DownRightNow, it says that the service's current status is "Likely Service Disruption". DownDetector.com also that users don't have as many problems as they had yesterday, but the number of reported problems is growing once more. And in this picture from below we can see some fresh comments being made, which shows that the problem is still here.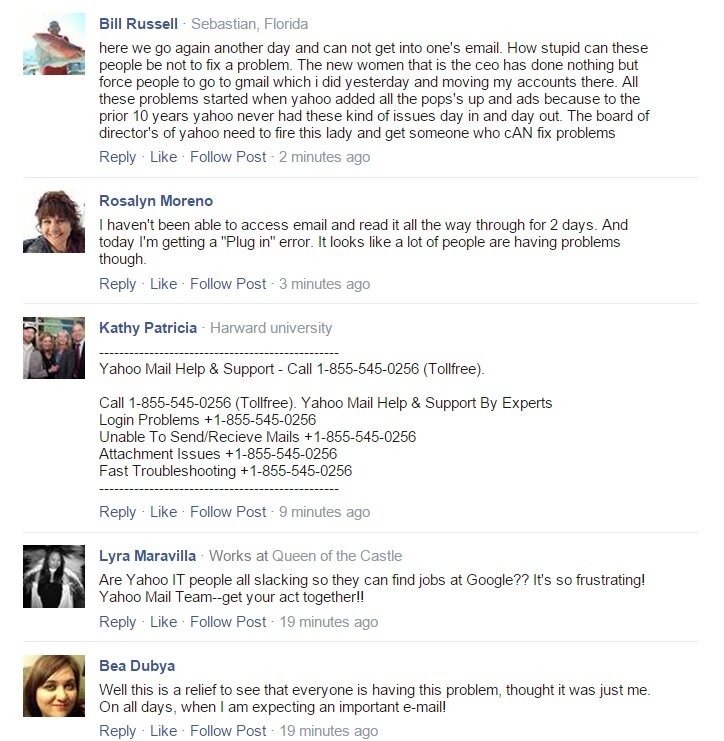 We will be keeping an eye on this and will observe how this evolves. Let's hope that Yahoo! will put an end with these outage, because otherwise there were plenty other services that we could use.
READ ALSO: Ubuntu Linux Tablet is Real, Pre-Orders Start Before the end of This Year