Bigger 'iPad Air Plus' to Have 12.2-inch Display, New Processor and Stereo Sound
There has been a lot of talk recently regarding Apple's upcoming bigger iPad. It was widely believed that it would be called iPad Pro and that it will feature a display size of 12.9 inch. But now new information has surfaced claiming something else.
Japanese magazine Mac Fan has recently some drawings for what is called the 12.2-inch iPad Air Plus. The naming is an interesting choice and I personally feel that the monikers of Apple's devices are becoming 'cluttered', starting to be similar to what Samsung is doing with its product portfolio. 'iPad Pro' is a much simpler name, so I really hope Apple ditches 'iPad Air Plus' idea.
The upcoming bigger tablet is said to be powered by a new Apple A9 processor, which is unexpected, if we consider that the new iPad Air 2 already comes with a great performance boost over last year's model. So my guess is that, at best, the 12.2-inch iPad will feature a slightly improved A8X. But, who knows, maybe the increased display requires more processing power, as well.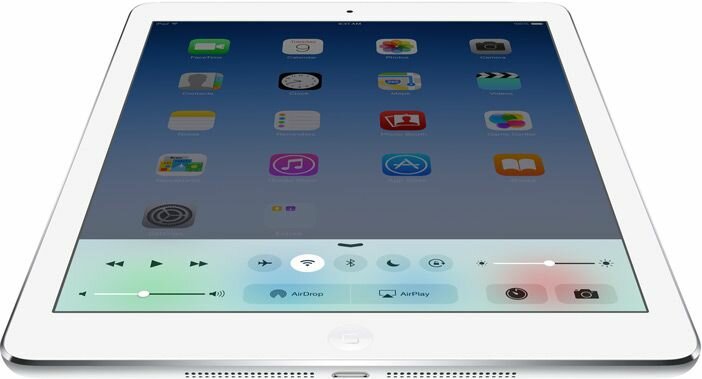 It could feature four speakers in order to offer an omni-directional, stereo sound. 9to5mac publication says that Mac Fan has previously published accurate drawings for the iPhone 6 and iPhone 6 Plus, so maybe there's some truth to this rumor, after all.
The bigger iPad is said to feature the following dimensions – 305.31mm x 220.8mm x 7mm, which means it won't be as slim as the current iPad Air. The release of a 12.2-inch iPad makes sense if we consider that the iPhone 6 Plus is eating the market share of the iPad mini. So, naturally, Apple needs something bigger to put things into balance.
Where it gets interesting is that the report says that Apple will introduce a new iPad mini variant called iPad mini 4. The smaller iPad is said to feature the same design as seen on the iPad Air 2. This actually makes sense, if we take into consideration that the current iPad mini 3 isn't much of an upgrade. Also, the original iPad mini and iPad mini 3 are set to be discontinued after the launch. But will Apple release new iPads so quick?
The iPad Air Plus, as well as the iPad mini are said to be released somewhere between April and June, with production kickstarting in the first quarter of 2015.
READ ALSO: Asus ZenWatch Lunches in India by March 2015, to Compete with Moto 360, LG G Watch, Samsung Gear Live