Volkswagen XL: The Latest Details on the Official Release
Cars from Volkswagen are well-known for its quality, and if you like sports cars then you're probably familiar with ultralight XL1 sports car that comes from Volkswagen.
We're happy to inform you that Volkswagen is working on a new XL model, and today we have some information about this upcoming vehicle.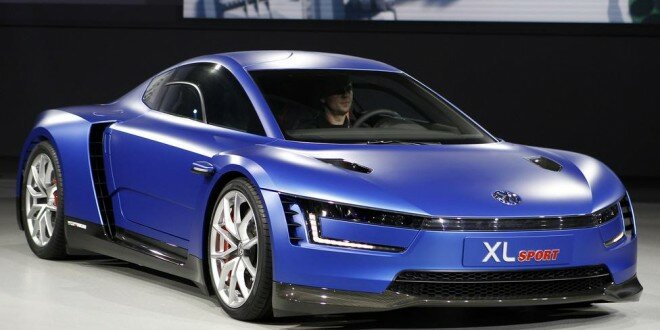 Read Also: 2017 Jeep Wrangler to Have ALUMINUM Unibody, Won't be Made in Toledo
Volkswagen XL1 was an eco-friendly sports car that cost more than $120,000 it was quite special kind of car, and now Volkswagen has revealed its successor.
The new XL Sport replaced the XL1's 47bhp two-cylinder turbo diesel engine, and it has replaced it with a 197bhp V-twin engine from the Ducati 1199 Superleggera motorbike. T
his car is rather light and it weighs about 1,962 lbs or 890kg. According to the Volkswagen Group the new XL Sport will get from zero to 62 miles per hour in 5.7 seconds and it can achieve the maximum speed of 168 miles per hour. XL Sport comes with similar design concept as its predecessor with surfaces that have muscular appearance.
This car has broad front section with dual LED headlights as well as daytime running lights just like the previous model. Additional features include air intakes around the headlights, in order for the vanes to properly feed the air around the car's front.
We also have to mention that front section of the XL Sport car doesn't seem to have a usual radiator grille. As for the cooling of the engine, it is provided through vents in the rear fender, and speaking of the rear, XL Sport has extremely wide and flat rear with shoulders above the wheels, as well as extendable spoiler in the back along with a coupe-resembling roof line which lacks a windshield.
The rear hatch that meets the roof hides the engine, the transmission and the 3.8 cubic feet space for luggage. The steering wheel of the XL Sport has red stitching for decoration, and it's equipped with aluminum-alloy shift paddles for rapid gear shifts.
Volkswagen Group XL Sport is one amazing car, and we can say that Volkswagen did an amazing job with it.
Read Also: 2015 Honda CR-V to Feature an Improved 1.6 Diesel Engine