Amazon Brings Fire OS 4 Update to 3rd Gen 2013 Kindle Fire Tablets
Amazon has recently upgraded its line of Kindle Fire tablets and Kindle readers and also brought the latest version of Fire OS to them. However, it seems that last year's devices are also getting the software update.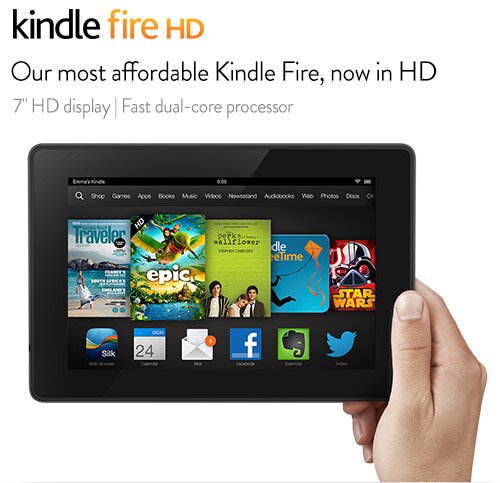 Last years Kindle Fire models will also get version 4 of Fire OS, known as "Sangria". It's nice to see that Amazon isn't ditching these devices and upgrading them to the latest software.
So, if you own a device yourself and you opened it today, you probably saw a letter from Amazon founder Jeff Bezos overlaying the home screen.
He lets customers know that their device will be updated in the coming weeks and also provides a "Learn more" link for those who want to learn more.
READ ALSO: Amazon Kindle Unlimited Goes Live in UK, Subscription-based eBook Program
Dave Limp, Senior Vice President, Amazon Devices said the following about the latest software version.
"When we think about Fire OS, we start with what matters to customer — ease of use and performance.
Fire OS 4 improves in both of these areas, and deeply integrates software, content, and the Cloud to deliver services that are only available from Amazon, including Family Library, Firefly, and free cloud storage for photos".
Fire OS 4 is based on Android KitKat, but since it's highly customized, it might take you a while until you realize that it's really Android.
All we know about the release of the Fire OS 4 Sangria update to 2013 Kindle Fire tablets is that it will be done in the "coming weeks". So, most likely, this means that it will be a progressive roll-out.
READ ALSO: BlackPhone Reviewed: Secure OS Inside a Generic Design and Not Quite Cheap