HTC One M8 Overheating Allegedly Caused by Skype, New Updates are Useless
HTC One M8 is currently facing some problems and bugs after its recent Android 4.4 KitKat update.
This update didn't even fix HTC's already existing problem with overheating, probably caused by Skype app. But Chinese handset manufacturer said that these problems will be fixed in Windows Phone version of HTC One M8.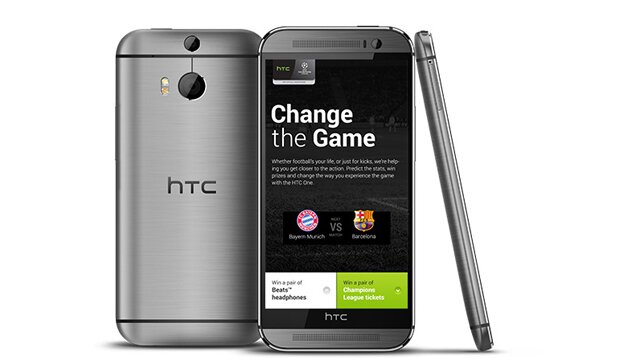 According to Air Herald, both HTC and AT&T have unexpectedly stopped the rollout of the new update, without any explanation. Some sources believe that the reason for that are some issues in the software update. Air Herald also wrote that Google found a cause of overheating of the device.
Namely, after uninstalling all apps from the device, testers found out that Skype app is causing overheating problems. "When this failed, they announced that this issue was a result of Skype on Android."
Read Also: Jolla's Sailfish Smartphone Comes to India for $270
After the report about Skype, other users started reporting their own issues, which led to a revelation of even more problems. HTC recently listed some solutions, in order to prevent overheating, which helped some users, but others are still facing the same problem.
The source instructs users to turn off and than turn on again Airplane mode before they make a call. Another solution is to clear the cache and restore the system to the factory settings.
These issues have been reported by Android users, so it is very likely that users of Windows Phone version of the device won't have these problems. Just for a reminder, HTC One M8 is a powerful device, with 2GB of RAM and Qualcomm MSM8974AB Snapdragon 801 2.3GHz processor.
So it is a little bit hard to believe that such powerful handset has problems with not so demanding Skype app.
Besides fixing the issues and releasing the Windows Phone version of the phone, HTC also has some more big plans on its calendar. It was announced, a couple of days ago, that HTC will manufacture the new Google Nexus phone, "Google Nexus X." Google decided to make a deal with HTC, because allegedly, HTC has more trusted suppliers.
If you want to know more about Google's forthcoming Nexus phone, you should read
If you had this problem, and somehow managed to solve it, we would appreciate if you share it with us, so you'll be able to help others who have the same problem.
Read Also: Windows Phone 8.1.1 Preview RELEASED, But Only for Developers