Apple Informs iOS Developers that iTunes Connect will be Shutting Down for the Holidays
iTunes Connect is what members of the iOS Developer Program and Mac Developer Program use to upload their apps, edit descriptions and metadata, and also view finances earned. Not just devs, but also book publishers use it to sell their books in Apple's iBookstore.
And now, according to a report from 9to5Mac, it seems that Apple will be shutting down the services for the holidays. The service won't be available between December 22nd through December 29th and it will prevent devs from submitting new apps, app updates, or in-app purchases.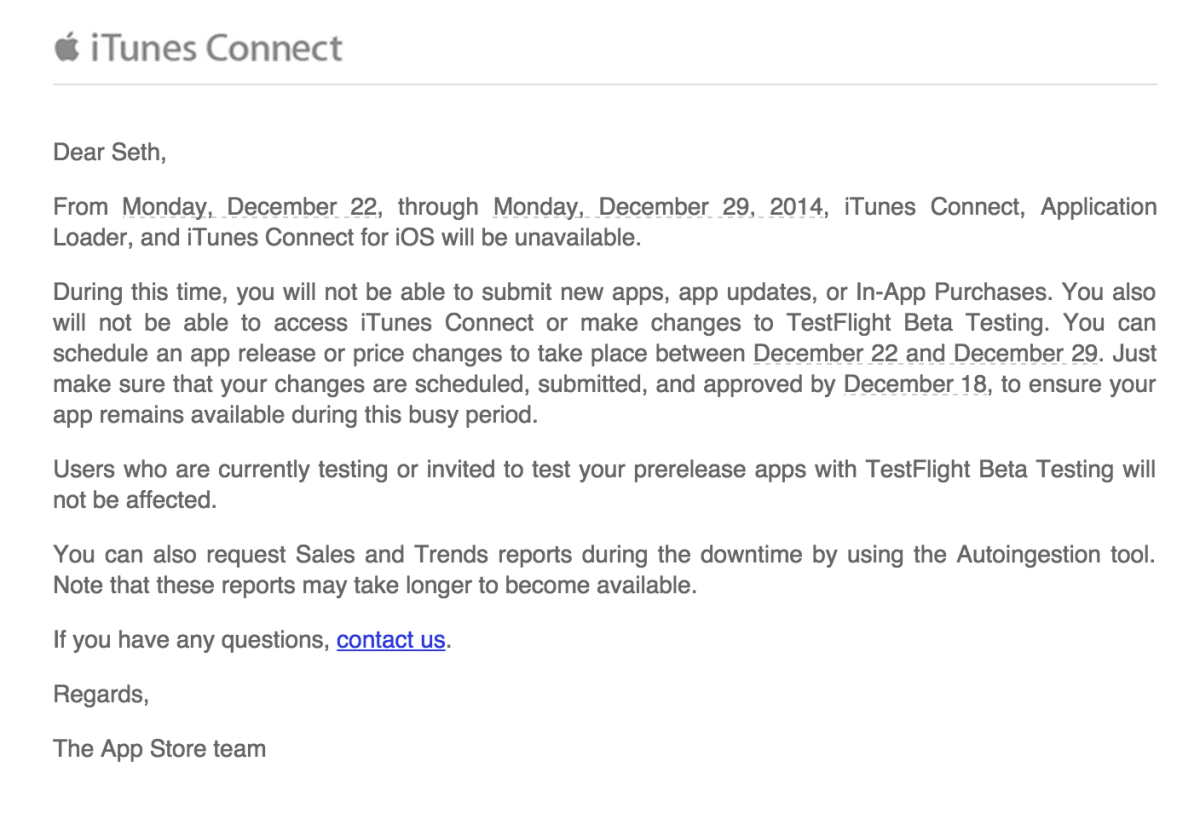 Also, it won't be possible to access iTunes Connect for app metrics, as well as TestFlight for new app beta builds. Apple informs devs and book publishers that they should finish their work by December 18th to make sure they don't have to wait for an entire week.
As for iOS users, this won't affect them too much, as they will get some updates to current apps postponed.  The App Store and iTunes Connect should resume normal operations on December 30.
Apple does this every year, and developers, as well as Apple's own employees, have become accustomed to this. No matter how much we don't love apps, everybody needs a break.
READ ALSO: More DDoS Attacks on the Xbox Live Network to be Expected this Christmas