Chromebooks Overtake Apple's iPads in U.S. Education Market
When Google first released its Chromebook concept, many didn't believe that it will prove to be so successful. But it seems that affordable price, portability and always-online have been the main selling points of a device that is becoming hotter by the day.
According to recent data coming from IDC and reported by Financial Times, Google has overtaken Apple in United States schools. Around 715,000 Chromebooks have been shipped to U.S. schools in the third quarter, while Apple shipped 702,000 iPads to schools. With these new numbers, Chromebooks now account for a quarter of the educational market.
What's really impressive is that laptops running Chrome OS have seen a dizzying increase. They have gone from zero to a quarter of the US educational market in only two years. And it seems that price has been the deciding factor.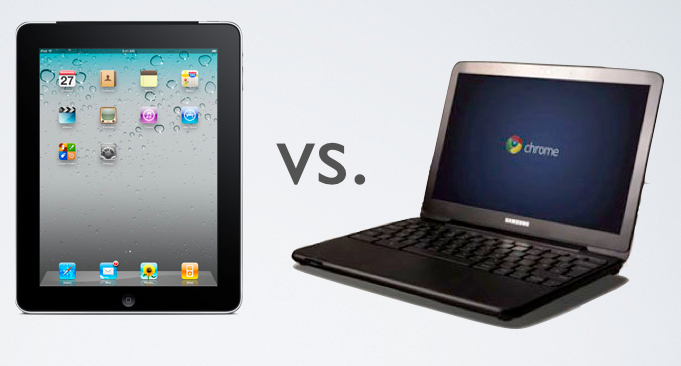 Chromebooks start at $199, while last year's iPad Air, when educational discounts are being applied, costs $379. And sine schools are buying in bulk, they have to take sometimes the decision that is accordant to their budget, as well. Another reason is that many school corporations seem to prefer the full keyboard found on Chromebooks instead of the touchscreen found on iPads.
Speaking about the report,  IDC analyst Rajani Singh said that the growth of Chromebook is a major concern for Apple's iPad. He also points out that the need for a keyboard becomes very important as the average age of the student increases. So, it seems that while the touch panel is quite versatile, they keyboard is still associated with productivity.
Apple partnered with the Los Angeles Unified School District back in 2013 to supply every student with an iPad. But the program didn't work as students were figuring out how to bypass restrictions. Thus, as a result, the Los Angeles Unified School District had to supply students with Chromebooks and Windows laptops. However, Apple still has the largest selection of educational apps on its App Store, with more than 75,000 currently available.
READ ALSO: