Tesco Releases Hudl 2 Tablet on 3 October in UK, no Hudl Smartphone
UK supermarket giant Tesco, is about to announce its latest Hudl device, the upcoming second-generation Hudl 2. The new sale will replace the hugely popular Hudl, which managed to sell in great numbers. Here are some more details.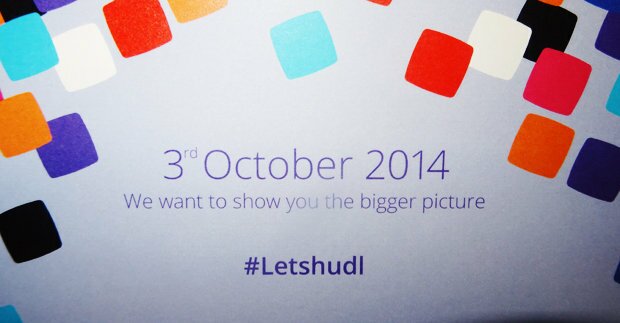 Tesco's original Hudl tablet managed to sell over 500,000 units in just a few months on sale, which was an amazing feat achieved by the retailer, putting a lot of pressure on Android tablets and even those from Apple.
You can see above the invite for the new Hudl 2 which is said to get released on the 3rd of October, this year, which is exactly one week away. The upcoming Hudl 2 is said to come with a bigger and improved camera, amongst other refinements.
As you can see, the invite is carrying the hashtag #letshudl, so you can use that when you're attending the event or if you're going to follow it live or via social media accounts.
Tesco has also updated its official Hudl product page allowing users to register for updates on the next version of the popular budget tablet. The upcoming Hudl 2 is said to be available in a range of colors, along with a bigger screen size, performance, and design.
Despite previous rumors about a Hudl smartphone, it seems that the big retailer has reportedly axed the device for now. So, it's sure that we won't see it unveiled at the October event, but this doesn't mean it couldn't be released in the future. Here's what Tesco said on its official website
"We have built on the success of Hudl to develop Hudl 2, which will launch soon. Giving just a little detail away, Hudl 2 improves on just about every area of its predecessor, from screen size to speed, design and accessories."
When it was released, the original Tesco Hudl retailed for just £119 and the second version should be available at the same price, despite the few extra improvements. One of the most awaited features of the Tesco Hudl 2 is Android 4.4 out of the box. Tesco's Robin Terrell added:
"Where the first hudl was used by many as a secondary device, Hudl 2 has the capability to take its place as customers' primary tablet in the home. We are very excited and when we launch it in the next few weeks I think customers will be too. The opportunity remains strong in the tablet market."
Besides a faster processor and better HD screen, the Hudl 2 is also expected to come with an improved camera, which has been quite a letdown on the original Hudl. Here are the current specs of the original Tesco Hudl that we hope will see a significant boost:
7-inch screen with a 1440 x 900 resolution (242ppi)
1.5 GHz A9 quad core CPU along with Mali 400 GPU
1 GB RAM
16 GB of internal storage expandable up to 32 GB via a microSD card
3-megapixel rear and 2-megapixel front shooter
Stereo speakers, HDMI port, Wi-Fi, Bluetooth, GPS, SDHC port and microUSB port
Android 4.2 Jelly Bean.
Read Also: Windows Phone 8.1.1 Preview RELEASED, But Only for Developers