Nvidia Shield Tablet Gets Android 5.0 Lollipop This Month [Video]
A few days back, we were telling you that Nvidia has confirmed its plans to bring the latest Android 5.0 Lollipop to its Shield tablet and now we're getting some more nice details about it.
Nvidia has published a short sneak peek of how Android 5.0 Lollipop is going to look like on its Shield Tablet (you can see the video at the end of this article) and has confirmed that it will get released this month:
The SHIELD tablet is receiving the new Android 5.0 Lollipop operating system along with new features in November. Take a sneak peek of the new operating system and 2 apps being updated on SHIELD tablet.
NVIDIA's SHIELD Tablet will thus become one of the first devices to receive an update to Lollipop, so if you own one, then you're probably rejoicing at the moment hearing this news. Thus, NVIDIA will start rolling out the OTA Android 5.0 Lollipop update for its Shield tablet by the end of this month, but an exact date hasn't been offered.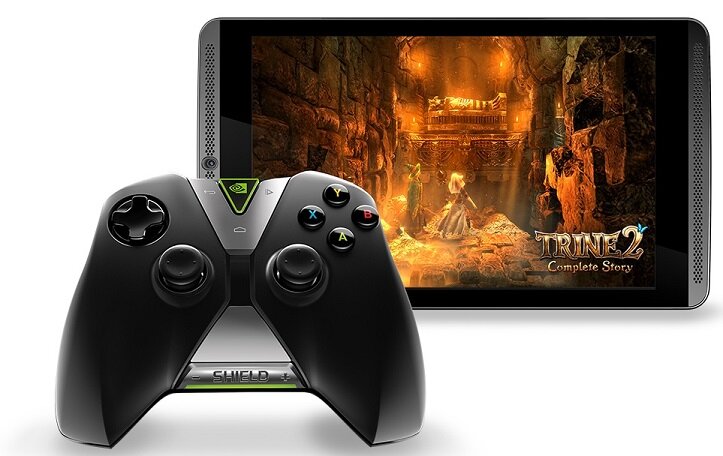 The video from below clearly shows that we're speaking about the LTE version of the device, which is even better. Usually, OEMs choose to update the Wi-Fi models, but it seems that NVIDIA is seriously considering to please LTE and WiFi owners, as well. Or maybe it's just a trick, who knows.
NVIDIA is supplying the Tegra K1 Denver platform that is powering the Nexus 9 tablet and Google's Project Tango 3D tablet, so this means that the company is now in closer relationships with Google, which might have somehow improved the roll out of the upcoming update.
Nvidia's Shield Tablet is a true mobile gaming beast, sporting a NVIDIA Tegra K1 192 core Kepler GPU Processor with a 2.2 GHz ARM Cortex A15 CPU and 2GB RAM. The display is a 8-inch 1920×1200 multi-touch Full HD display and it also comes with Audio Front facing stereo speakers, dual bass reflex port with built-in microphone.
READ ALSO: Android Wear's Biggest Update: GPS, Bluetooth Headphone, Offline Music