Nvidia Shield Tablet Gets Huge Upgrade: Valve Bundle, GRID Game Streaming and Android 5.0 Lollipop
A while back, we told you that Android 5.0 Lollipop was seen as a sure upgrade for Nvidia Shield Tablet owners. Now, the company has made the information official through a blog post and also talked about some more important new features.
The upgrade to the newest version of Google's Android operating system is set to take place on November 18, which is impressive indeed. And correct me if I'm wrong, but I think the update is going to happen sooner than with Google's Nexus devices. A true and glorious victory for the veteran gaming company.
Along with the new Android version, the Shield Tablet will also come preloaded with the Dabbler app. The painting software will offer full support for layers, and users will be able to share live Dabbler sessions over Twitch, as well.
Nvidia also announced that it will release the Green Box Bundle, consisting in a 32GB LTE Shield Tablet with Android 5.0, a free version of Valve's Half-Life 2: Episode One, the earlier Half-Life 2 and Portal, as well as access to a good number of games on its cloud-based Nvidia Grid.
The company also announced new SHIELD-optimized games available through Google Play: OddWorld: Stranger's Wrath, an action-adventure game; Pure Pool, multi-player actiongame on a virtual pool hall; Strike Suit Zero, space combat game.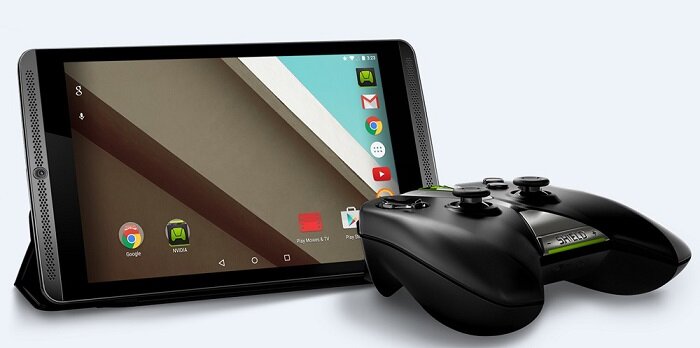 Nvidia's new GRID on-demand gaming service with more than 20 AAA titles is also said to roll out a few months after its initial launch. By connecting to Nvidia's GPU servers, the GRID service is said to deliver a GeForce GTX gaming experience on SHIELD devices. It comes with such awesome games as Batman: Arkham City, Borderlands 2 and Psychonauts. And what's really cool is that GRID will be free on the SHIELD tablet and SHIELD portable through June 30, 2015.
The Nvidia Shield Tablet, the Shield Controller and the Shield Cove are now available in the U.S., Canada, Europe, Russia, Japan, and South Korea, as well. And it's the right thing to do – the company doesn't just focus on making the product great, but also make sure that it gets into the hand of consumers from all over the world.
READ ALSO: BlackBerry OS 10.3.1 Release Set for January 2015, Older Smartphones to Get it