Pro Evolution Soccer 2015 Demo Gets Released Tomorrow for PS4, PS3, Xbox One and Xbox 360
I'm a big fan of the Pro Evolution Soccer series and I'm looking forward to the release of the latest Pro Evolution Soccer 2015 version. What's really cool is that tomorrow the company will officially launch the demo for PS4, PS3, Xbox One and Xbox 360.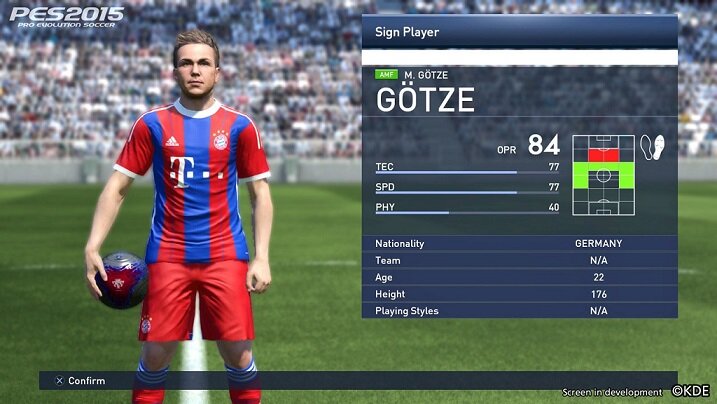 Publisher Konami has announced on its Twitter account that the free demo of this year's version in the Pro Evolution Soccer series – PES 2015, will also become available in Europe starting tomorrow. Here's what the company mentioned earlier on its Twitter account:
"#PES2015 demo will be available for Europe on September 24th on PSN and Xbox LIVE for PS4, PS3, Xbox One and Xbox 360. Sorry for the delay!"
The demo version of PES 2015 will arrive on September 24 in Europe, on the PlayStation Network for the PS3 and PS4, and on Xbox Live for Xbox 360 and Xbox One. Those of you who are on PC will have to wait until the middle of November, as that's when Konami said it's going to release it.
The PES 2015 demo is already out in Asia and North America, and how users from Europe are getting it, as well. It coes with a 10-minute daytime Exhibition match set within the game's Konami stadium, including a few key European clubs, such as Real Madrid, Atletico Madrid, FC Barcelona, Athletic Bilbao, Bayern Munich, Juventus and Napoli.
Thought not yet officially released, PES 2015 has been awarded the "Best Sports Game" award at Gamescom in August, which means that it has managed to impress even with early previews.
When it comes to competition, EA's FIFA 15 is the single rival out there and its launch is also near. This year's FIFA 15 is coming out on September 25 in Europe, and today, September 23, in North America.
As a reminder, the full version of Pro Evolution Soccer 2015 is set to relese on November 13, being headed to the PlayStation 3, PlayStation 4, Xbox 360, Xbox One and PC platforms, as well.
Read Also: Goat Simulator LANDS on Android, Gets Mixed Reactions