Mazda MX-5 Miata The Fourth Generation REVEALED 25 Years After the Original One
Recently, the Japanese car manufacturer showed the world the fourth generation of its redefined roadster, Mazda MX-5 Miata. Despite the car has already been revealed to the world, it will be also presented at the upcoming Paris Motor Show.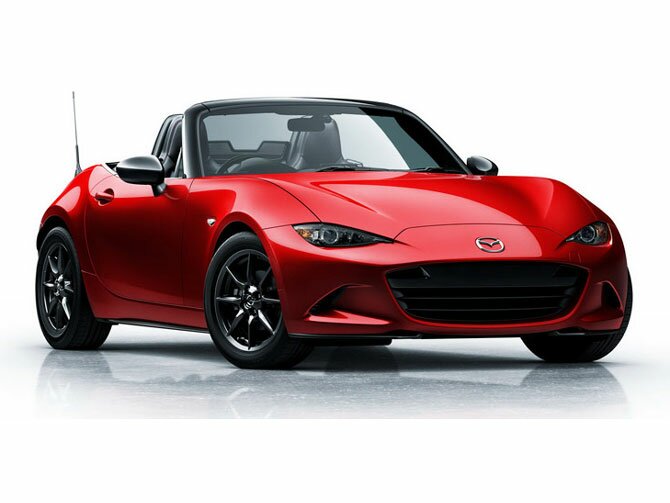 Read Also: New Suzuki Vitara Returns After Nearly 16 Years
Exactly 25 years after Mazda redefined roadster of the modern times with the original Miata, Japanese company presents the latest, incredibly redesigned, fourth generation of MX Miata Roadster.
The latest model is even 100kg lighter than its predecessor, and is in the level with the first model of MX-5 which also posses the lowest center of the gravity in the whole series.
The new MX-5 Miata is 105mm shorter and 20mm lower than its predecessor, with 1mm shorter wheelbase. Mazda didn't reveal much information about the mechanical details, the only thing that has been confirmed is the existence of the special, tuned SKYACTIV-G diesel engine and the first version with front-wheel drive, SKYACTIV-based, but we find it hard to believe that 2.0-diesel engine will be featured in this vehicle.
The most notable thing about the new Mazda MX-5 Miata is definitely the design of the vehicle, which has many changes. Mazda changed the appearance of the car because the company wants to redefine the styling of its sport models and draw more attention.
Kodo philosophy of the design brought us much more curved model, compared to those from the previous generation. Some experts claim that the new Mazda vehicle looks like BMW Z4, from Chris Bangle's era. For now, it is still unknown if there will be an optional version with the fixed roof.
Although the vehicle globally debuted this month, full details won't be revealed until its presentation at Paris Motor Show. Some sources claim that the new MX-5 will tip the scales at 2250 pounds, confirming that Mazda has reduced weight up to 300 pound, thanks to aluminum.
You can check out unveiling of the the brand new 2016 MX-5 Miata in the video below:
Read Also: The New Volvo XC90 to be Premiered at Paris Car Show in October