HTC Outs New Duo of Mid-Range Smartphones: Desire 620 and Desire 620G
HTC has made a name for itself in the smartphone business and now it tries to make sure that its products appeal to all kind of consumers. With the newly announced Desire 620 and Desire 620G mid-range budget smartphones, the company looks to appeal to budget buyers.
The new products are identical looking dual SIM handsets, but they come with slight differences on the inside. The HTC Desire 620 will be priced at around Rs 14000 and the 620G at about RS 10000.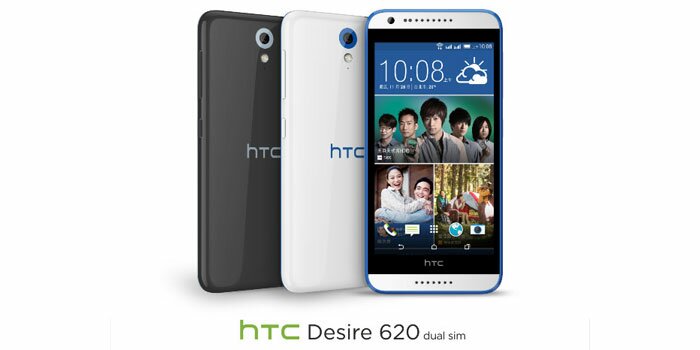 Being the premium version, the HTC Desire 620 is powered by a 64-bit Snapdragon 410 chipset with LTE support, while the 620G model has a MediaTek SoC with 3G compatibility. The HTC Desire 620's storage capacity can be expanded up to 128GB, while the latter supports as much as 32GB.
Both smarphones feature a 5-inch display with 720p HD and have a 1GB of RAM, along with an internal memory of 8GB and a 2100mAh battery. There's a 8MP main camera with 1080p video support on the back and a 5MP front-facing camera for selfie lovers and video-chats.
Connectivity features include Wi-Fi 802.11 b/g/n, Bluetooth 4.0, GPS, A-GPS. The smartphones measure 150.1×72.7×9.6mm and weigh 160 grams. Speaking of their design, they sport the company's iconic design with dual front-facing speakers.
The Desire 620 Dual-SIM is available in Milky-way, Grey and Santorini White colour variants and the Desire 620G Dual-SIM will be available in Marble White and Grey colour variants. The smartphones will also get the Eye Experience software suite for enhancing their camera powers.
READ ALSO: Intex Announces Aqua Power Smartphone with Massive Battery at an Affordable Price