Ubisoft Tries to Atone for Assassin's Creed Unity Launch Bugs with Free DLC and Games
Ubisoft's Assassin's Creed Unity game was one of the most awaited games this year for PC, PS4 and Xbox One. But all that huge excitement that piled up over the months has culminated with a game plagued with countless launch bugs and glitches.
The game has been accused of generating an abundance of glitches, framerate issues, and even featuring microtransactions in an already full price game. Ubisoft has issued an official apology on its blog and to compensate for its failed launch, the company said it will make available the upcoming Assassin's Creed Unity Dead Kings DLC free for everyone.
By the way, Assassin's Creed Unity has already received its third patch which promises to fix over 300 bugs ranging from single-player campaign crashes to save game corruption. But even after applying this patch, many issues and glitches still persist.
Yannis Mallat, CEO of Ubisoft Montreal & Toronto, also informed that those who purchased the Assassin's Creed Unity's season pass or Assassin's Creed Unity Gold Edition can redeem a game for free. The list includes six popular Ubisoft titles – The Crew, Far Cry 4, Watch Dogs, Assassin's Creed Black Flag, Rayman Legends, and Just Dance 2015. The CEO also added: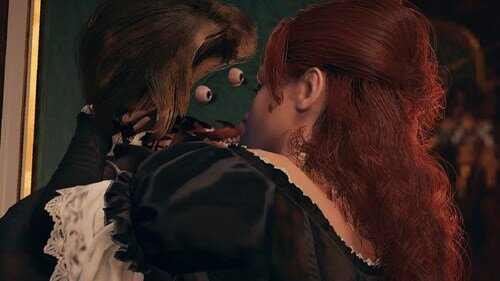 In addition to the latest patch and this offer, we are committed to delivering further fixes for other issues you've raised. In the meantime, please keep your feedback coming – it has been both humbling and incredibly helpful as we continue working hard to improve the overall quality of the game. We are hopeful that with these forthcoming updates, everyone will be able to truly enjoy their Assassin's Creed Unity experience. We will continue striving to make Assassin's Creed one of the most ambitious and innovative franchises on the market, and we thank you for your continued loyalty and support.
It would've been really cool for every buyer of Assassin's Creed Unity to have received an extra game for free, but hey, it's at least something. The chosen game can be redeemed for free by March 15, 2015, and can only be purchased on the same platform on which Assassin's Creed Unity was bought, as well.
Ubisoft also said that it is stopping sales of the Assassin's Creed Unity season pass, which makes sense. As more will hear that such popular games can be bought for free, they will probably rush in to take the opportunity. However, those who have purchased it will still get the upcoming content.
READ ALSO: Celkon's First Windows Phone 8.1 Smartphone Launched in India at a Great Price