Opera Mini Browser App for Windows Phone Gets Important Fixes, Download Now
Opera Mini is my favorite browser and I have enjoyed using it both on my Android, but also on my iPhone and on my wife's Windows Phone smartphone, as well.
Since then, I am always recommending it to my friends. Now, Opera has made available a minor update to the Opera Mini browser for Windows Phone devices.
The update improves the app to version 0.9.0.6 but an official changelog hasn't been provided, so we don't really know what has been changed. However, judging by some comments left by Windows Phone owners, it has to do with speed and reliability.
READ MORE: Opera Browser 25 Brings Major Visual Revamp, Download Now on Windows, Mac, Linux
Somebody says that it's even faster than Android: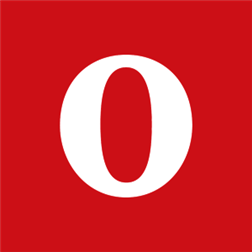 "After today's update it's working like a charm. Faster than the Android version. Stores long caches and navigation is smooth and stable. But needs a transparent tile and some method to switch between rendering types in webpages. Also needs a exit button. Pressing the back button unnecessarily too many times is frustrating."
Other users said that the full screen mode has been improved, and it seems that the crashing problems have been diminished, as well.
"The crashing issue has been fixed. The usability for this app has vastly improved. I've upgraded my earlier review from 1 star to 3. The icons and design of the app does not blend well with windows phone though. Does not seem polished at all. I like the tab placement."
Go ahead and grab it for yourself right now, if you have been disappointed by previous versions.
READ ALSO: Microsoft to Launch Smartphones with Opera Mini in Early 2015